4 Reasons October Is Great For Skydiving
No, our airplane doesn't smell like pumpkin spice in October.
But there are some things that make it one of the best months to skydive!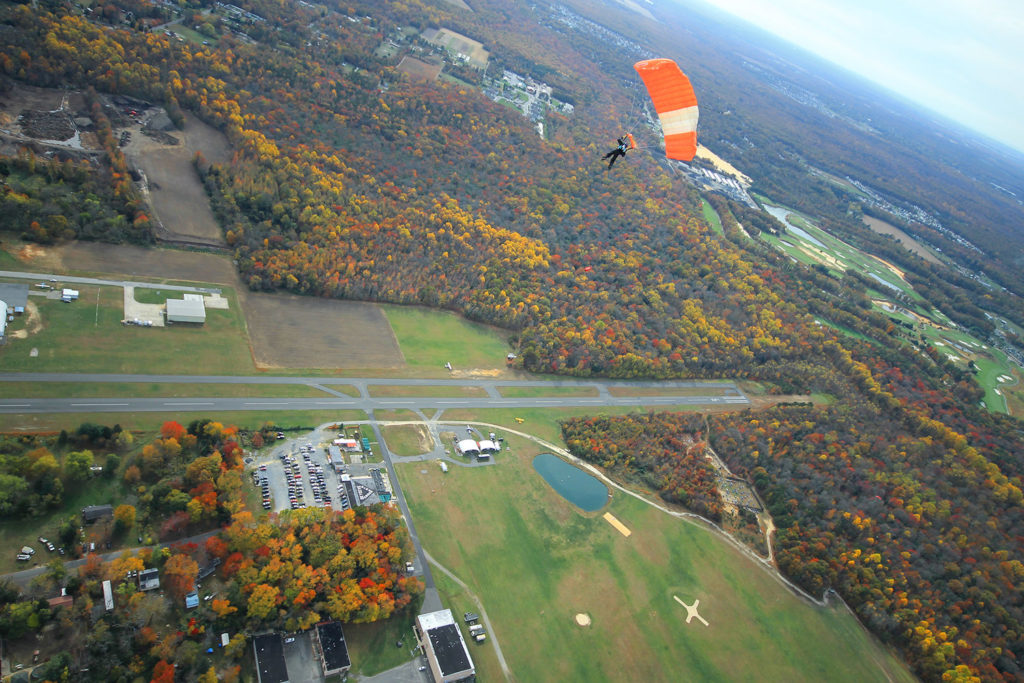 Views!

Fall foliage seen from the sky? Come on, you can't really have a nicer view on your skydive. You may actually enjoy it so much you'll want to go up again. And again. And then you're hooked… just like all of us here are!

It's much less busy.

If you've seen a dropzone on a busy hot July weekend, you'll definitely appreciate the relaxed pace that fall brings. No more crowds or waiting for your turn in the heat. You almost have the place to yourself! See, you can't beat that. And yes, we're still open 7 days a week through this month.

The weather is just perfect.

Right after the summer heat is gone, but before the rainy season kicks in.. October is a magical month when the weather is just right. You'll love spending the day outside.

Jump any day!

You get the perfect weather, the amazing views AND you can still jump ANY DAY! We are open 7 days a week through the entire month of October!
And if you're really all about that pumpkin spice, heck, bring it on. We'll find a way to sprinkle it on you in freefall!