People of Skydive Cross Keys: Mikey Douthwaite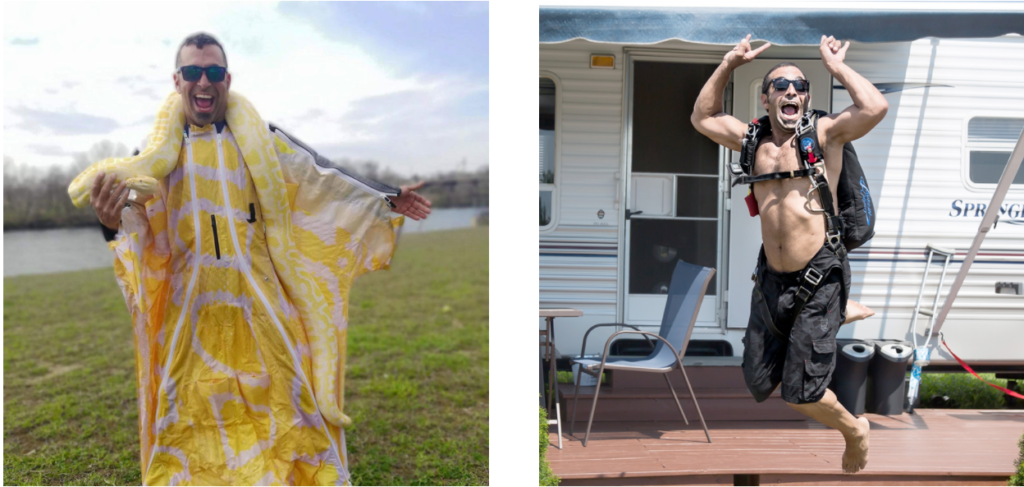 First jump – May 2012, Skydive Cross Keys
Jumps –  1,197+
How to find him – You can't. Mikey just appears and disappears as he pleases. He is a supercharged Houdini.
An Addict at First Jump
Mikey's first jump was a bit of a surprise to him. He was brought to the DZ by a friend and had no idea he was going to jump out of an airplane that day. Long story short, he got hooked, made a second tandem the same day and had his "A" license 2 weeks later.
A Baby Bird Learns to Soar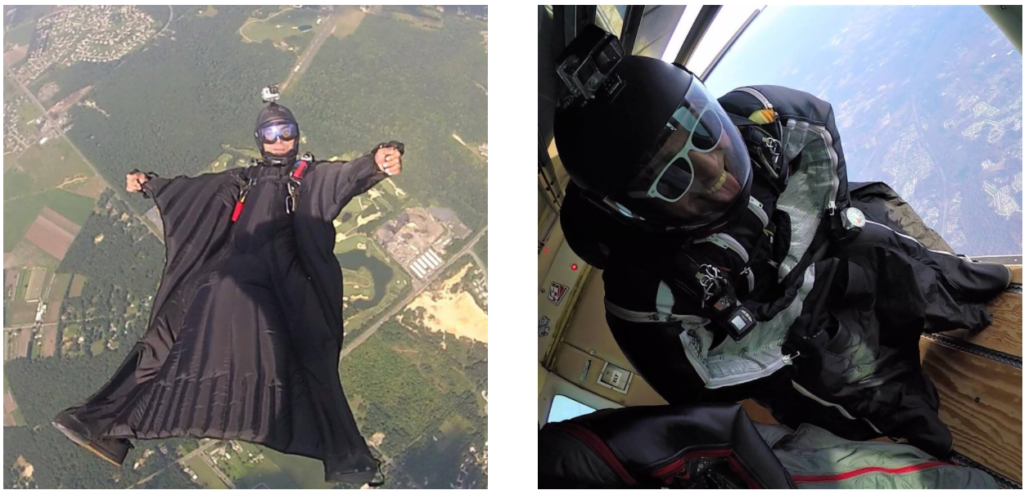 After falling in love with skydiving (pun intended), he jumped as much as he could.  Once he was ready, a couple of instructors and experienced wingsuit flyers called him out to the dropzone for his first wingsuit flight.  There were clouds on all sides, he recalls, "the color of burning embers", with a perfect size hole right over the drop zone. He says, it was the most beautiful experience, and that jump made him fall in love with wingsuiting.
He's Not the Only Animal in his House
Mikey has two pretty magnificent creatures as pets, Vicky and Bonezy. Bonezy is a five-year-old iguana and Vicky, the big lady of the house, is an eleven-foot long albino Burmese python. Mikey is still more wild then the two combined.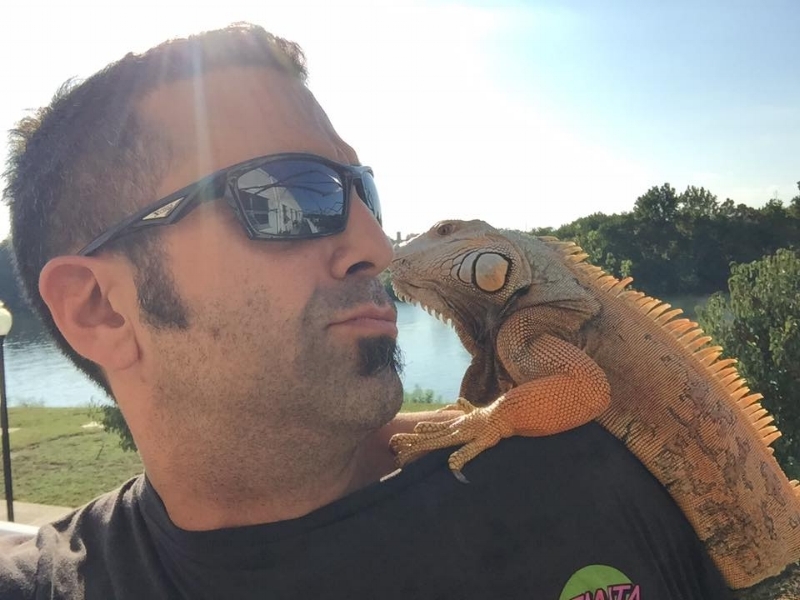 The Coolest Thing He's Done
If you've seen some crazy shots of a wingsuiter flying along with an airplane at Cross Keys, that was definitely Mikey in his wingsuit.  What started as a crazy experiment a few years ago, now turned into a thrilling new jump variety, with two pilots flying together, learning to work with different aircraft types and wingsuits.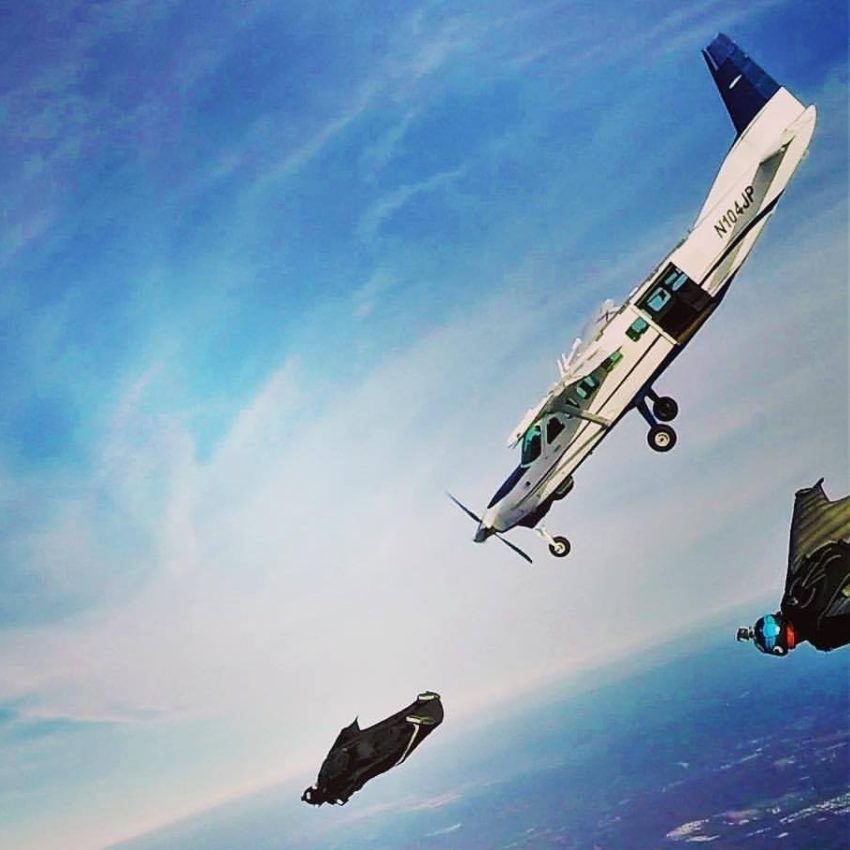 His Cross Keys Love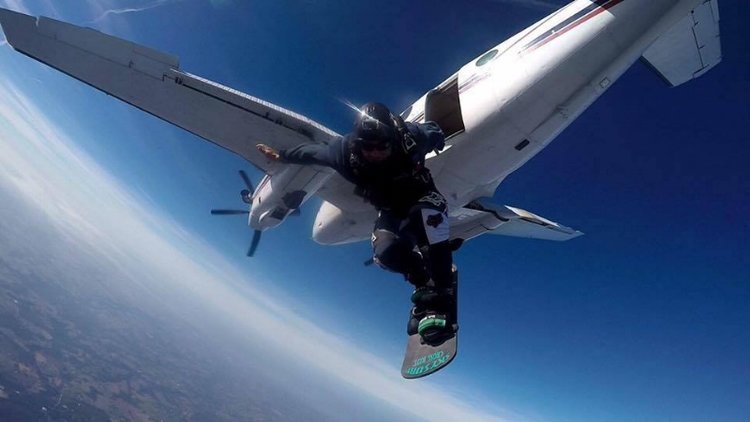 Mikey loves everything about Cross Keys and we love him. He is currently excited about Cross Keys growing numbers of great people, great talent, great events and diversity of disciplines. This includes the growing wingsuit culture here at Cross Keys.  He gave a special shout out to the newer wingsuit flyers Chris Newman and Andrew Pettolina (known around the drop zone as Mandrew.)  He is impressed with how Mandrew just locks in his muscles and flies like a rocket ship.  This is not the first time Mandrew's muscles have been highlighted in one of our blog posts, it is unlikely to be the last.
Mikey's Fantasy Bar Trip
You may not know Mikey, but it is easy to guess that he is one fun guy to take out to a bar.  Add his fantasy bar mates: Yosemite Sam, Bugs Bunny, and Jessica Rabbit and who knows what will happen.  These picks are perfect for Mikey, because he is a real Looney Tune guy.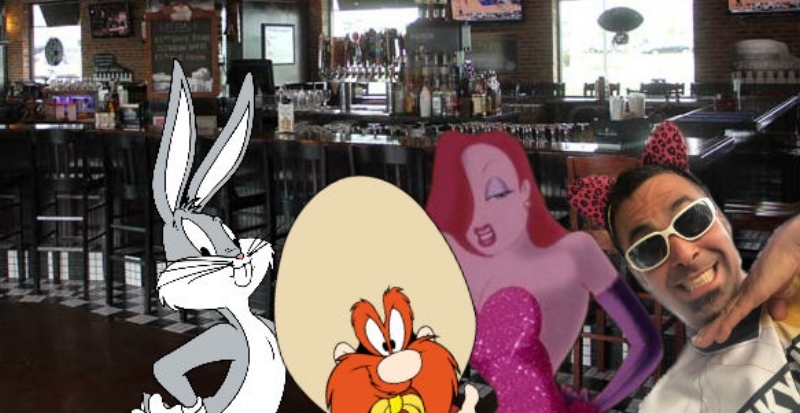 Words of Wisdom
Mikey wants you to remember to do as he says and not as he does. That's all!
Come jump with us to meet Mikey and all of the other Loony Tunes at Skydive Cross Keys!